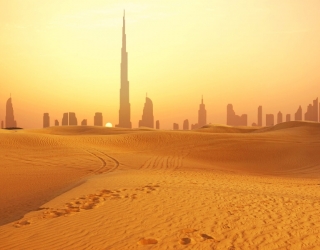 For those of you who are planning to visit Dubai in summer, there are a few things you should remember. Despite the scorching heat, you can still enjoy some of the city's best attractions, including the Aquaventure Waterpark and the Dragone evening extravaganza. For a more thrilling experience, head over to the IMG Worlds of Adventure. Or, if you're looking for a different kind of thrill, head over to Ski Dubai Snow Park.
Aquaventure Waterpark
Aquaventure Waterpark is located in Dubai, and it's easy to get there from most parts of the city. It is easily accessible from Sheikh Zayed Road, which leads to Jebel Ali, and the Palm exit. If you'd like to avoid long queues, try visiting during the weekday. Alternatively, you can take the Dubai Metro, which runs towards Jebel Ali. If you're traveling by car, you can get to the park by taking a cab or renting a car.
Aquaventure Waterpark is the largest waterpark in the world, with over 105 record-breaking slides. You'll enjoy the Aquaconda and Trident Tower, and you'll also find in-park games and live music to set the summer mood. If you're looking for more adventure, head to the nearby Atlantis, The Palm, for Shark Week and the Aquaventure Waterpark.
La Perle evening extravaganza by Dragone
One of the best ways to spend a warm, summer night is by catching a performance of the spectacular Le Perle evening extravaganza by Dragon in Dubai. The show is the first of its kind in the region, and will feature 65 talented artists performing acrobatics, aerial stunts, and aquatic performances. The show, which was created by Franco Dragone, has a reputation for high production values and is renowned for its multi-sensory fusion of dazzling imagery and immersive performances.
When choosing your seats for La Perle, be sure to keep in mind that the prices of the various seating options are categorized by proximity to the stage and additional amenities. VIP tickets come with perks such as a free Uber ride to and from the venue, and access to a VIP lounge with complimentary refreshments and snacks. Depending on your budget, you can purchase a bronze, silver, or gold ticket to enjoy the performance.
IMG Worlds of Adventure
When it comes to indoor amusement parks, IMG Worlds of Adventure is one of the most exciting. This mega themed entertainment destination in Dubai is the first of its kind. Worlds of Adventure is split into five "epic zones," including one for kids, and another for adults. Depending on the time of day you visit, you can expect to have a great time in one of the zones, which include rides and shows that are both thrilling and safe.
There are numerous family-friendly attractions, including the famous Water Kingdom and The Jungle River. For young children, the park has an extensive range of dinosaurs and superheroes themed zones. There are also restaurants and a Novo cinema where you can watch blockbusters. You can also rent strollers or wheelchairs to get around the park. There are also two indoor entertainment areas, Jumble and RollDXB, which are perfect for those who like to stay indoors and catch a movie.
Ski Dubai Snow Park
If you love winter sports, then Ski Dubai is the place to go this summer in Dubai. The world's first indoor ski resort is located in the Mall of Emirates, and it is the third largest in the world. The park features a variety of activities, including a giant zorbing ball, ice cave, and Mountain Thriller ride. You can even try bobsledding and snowmobiling! There are beginner and advanced slopes and even zorbing!
If you're an avid snowboarder or skier, you'll love Ski Dubai's new snow bullet. The thrill-seeking snow ride drops over 150 meters along the snow cliffs. It is large enough for two people to ride at once, and there are even special versions for babies. For the adventurous, you can also try the new Snow Bullet, which allows you to soar 55 feet in the air while being shared with another rider.
Green Planet Dubai
The first bio-dome in the Middle East is now open in Dubai! Visitors can explore an indoor rainforest and get up close to exotic flora and fauna in Green Planet Dubai! Located in the city's emirate district, the attraction has over three thousand species of plants and animals and a conservation message for visitors. You can explore the bio-dome from 30 to 45 meters above the ground. During your tour, you'll see the forest floor, as well as the flooded forest floor, where frogs and fish live.
To get to The Green Planet from the City Walk Mall, take the Metro to Quoz, Gargash Construction Accommodation, which is located approximately two and a half kilometers away. From Quoz, Gargash Construction Accommodation, the bus will take approximately 18 minutes. The cost of the bus ride will be about $13 or so. From here, you can take a short walk to Green Planet. There's a cafe at Green Planet Dubai, which is family-friendly and has small slides and a ball pit for your kids to play in!